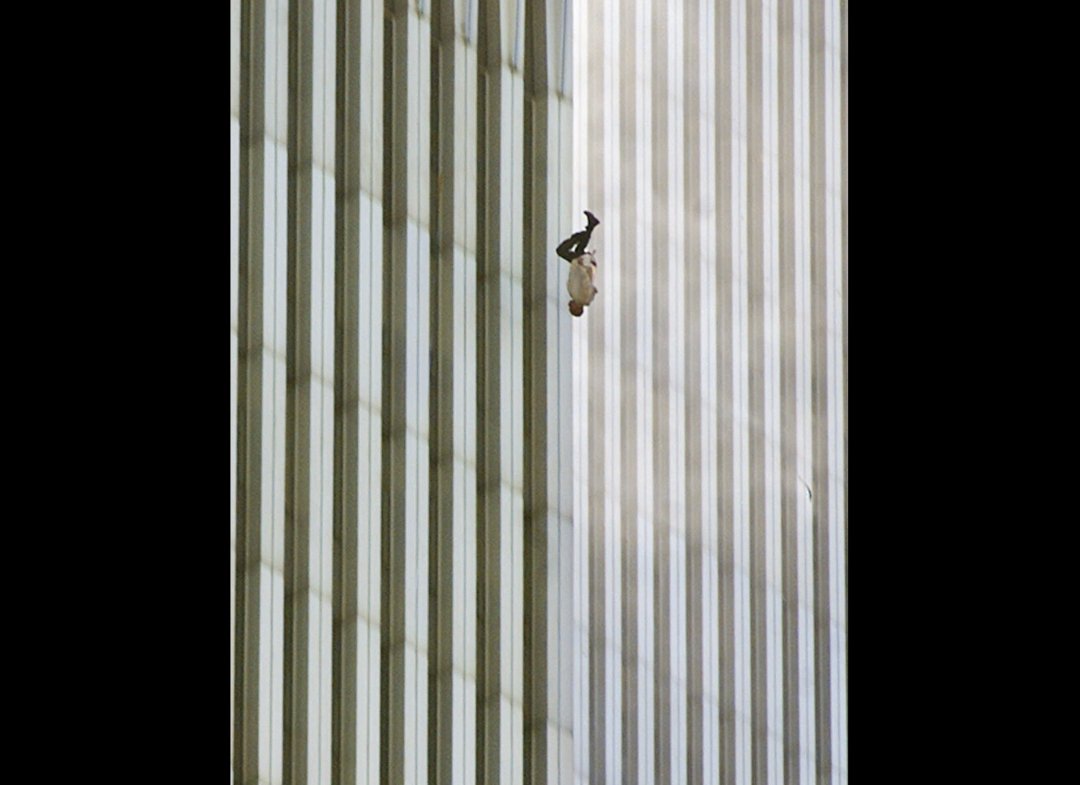 Richard Drew's so-called
'Falling Man'
image, which depicted
a man jumping to his death from North Tower
of the
World Trade Center on September 11, 2001
, has been viewed from many angles. It was first circulated as a piece of photojournalism, then quietly repressed as some commentators found it too painful to address, and finally accepted as a piece of American photographic history.
But for all the perspectives applied to it, the photo, which has now inspired a film, a book and a particularly outstanding essay, was not the only shot Drew took that day.
In the slideshow below, we present a selection of Drew's photography from
the September 11 attacks
and the relief efforts that followed. He captures various aspects of the event, framing the actual attacks, the evacuees, the fire department and, of course, the victims. Not all of the shots are as serendipitously composed as
"Falling Man"
but all display a calmness and even-handedness that can perhaps be attributed to Drew's decades of work as an AP photographer. For some of Drew's own perspectives on the attacks and his documentation of them. Source :
www.huffingtonpost.com
Other pictures : man jumping from world trade center